Display Records 1 - 2 of 2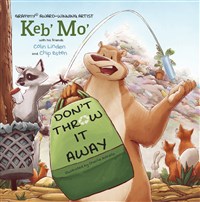 "'Cause it's a beautiful world. Baby, don't you throw it away." GRAMMY® Award-winning artist Keb' Mo' explains the importance of caring for our planet. Keb' is a proud supporter of the Plastic Pollution Coalition and released "Don't Throw It Away" in support of its global mission to stop plastic pollution. His book brings his message to life as a bear and his animal friends wander the forest ...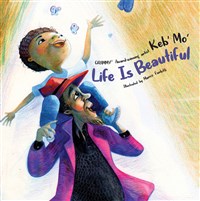 "Life is beautiful! Life is wondrous! Every star above is shining just for us!"  GRAMMY® Award-winning artist Keb' Mo' brings one of his beloved songs to life to remind us that life is beautiful and it should be spent with the people we love. The heartfelt lyrics and endearing illustrations of Keb' and his grandson combine to make a beautiful book that will become a favorite for families for ...
Display Records 1 - 2 of 2